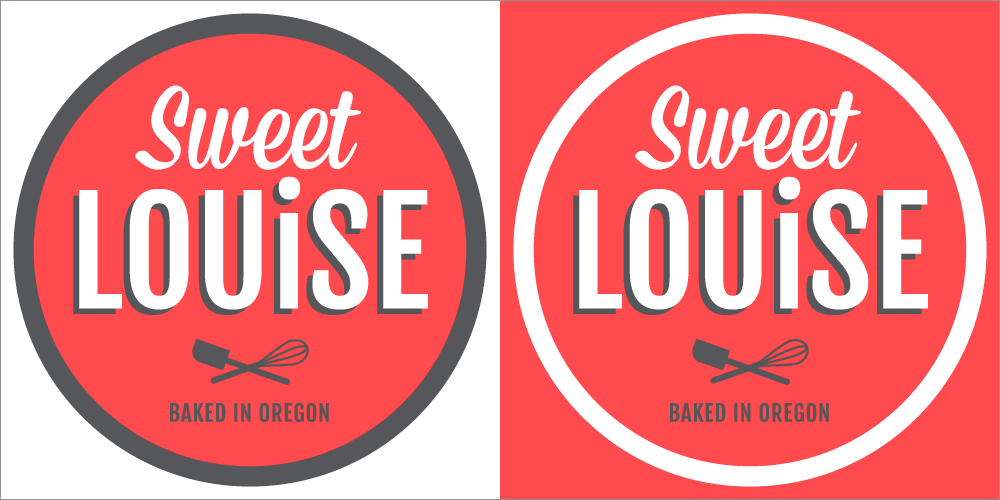 The lead baker for a university in Oregon developed a nice side gig, baking and decorating sugar cookies for special occasions. She requested a logo for her newly named company, 

Sweet Louise.
I built a set of logos in a range of colors that 

Sweet Louise

 can post online, depending upon the season or color theme of the cookies.
​​​​​​​
A rubber stamp for packaging completes the set. -
​​​​​​​
 Joe Gast